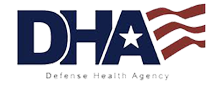 Department of Defense (DoD)
Defense Health Agency (DHA), Formerly TRICARE Management Activity (TMA)
Defense Health Clinical Systems (DHCS) Program Executive Office (PEO)
XICON has delivered comprehensive lifecycle program and project management support to DHCS and its predecessor organizations since 2008. The DHCS PEO oversees the DHA program offices responsible for managing the acquisition, development, deployment and maintenance of the military's health information technology clinical information systems, including its legacy electronic health record (EHR) systems. XICON provides project/product management including daily management and coordination of activities and tasks, engineering management, scheduling, process improvement, and business support services such as program acquisition, budgeting and procurement support, requirements management, IT system implementation and training, program analysis and evaluation, and communications management. XICON also provides administrative and executive support including tasker management, executive correspondence, schedule management, and records management. In addition, XICON provides financial management support of DHCS' $450M annual budget and acquisitions support for more than 100 annual contract actions totaling approximately $250M each year.